MOZZARTBET BOOKMAKER REVIEW
WHAT MAKES MOZZARTBET A GOOD BETTING SITE
MozzartBet is a mature betting brand with almost 20 years of experience. They were founded back in the early 2000's in Europe, however they have expanded into every other part of the world since then.
MozzartBet is now also available in Nigeria and is licensed by the Oyo State Gaming Board, so you can consider them to be a proper local betting brand. A local license ensures that your personal information and funds will be protected under Nigerian laws. Mozzart also has done a great job at integrating local payment solutions and banks, meaning you can use pretty much any local bank with your player account.
If you are looking for a trustworthy and reliable betting site, then MozzartBet might be a good option for you. There are several things that give them a competitive advantage against some of the bigger Nigerian bookmakers and we are going to look into each and every one of them below.
First off, as a newcomer, you will need to create an account if you want to start with Mozzartbet. The registration process is quick and easy. You can choose between two different options: phone registration or email registration. They take roughly the same to complete, so feel free to just pick the one you are most comfortable with.
You will need to come up with a username for your future account, enter your phone number and come up with a password. Once you submit that information, a text message with a code will be sent to your phone. Enter that code on the registration page and you will be good to go.
Email registration follows the same logic, with the only difference that instead of a text message you will receive an email with an activation link.
Regardless of what option you decide to go with – the entire process takes just under two minutes to complete.
Once you are registered and signed in, we recommend verifying your account, as that will save you some time later, when you will be requesting your first withdrawal.
In addition to giving new players a standard welcome bonus, Mozzartbet has another present for you. As a new player from Nigeria, you can get a ₦1,000 free bet as a welcome present. However, keep in mind that this is not a sign-up gift, you need to do a couple of things before the free bet is yours.
For starters, you need to make your very first deposit. The amount you add to your player account must be ₦500 or more. Secondly, you will need to place a bet (or several) staking at least ₦500. This bet has to be placed with the odds of 3.50 or higher.
Your free bet will be valid for 5 days, so make sure to use it before it expires. Interestingly enough, a different betting brand that also originates from Europe, called N1Bet has a similar free bet welcome offer on their Nigerian website.
You will also get bonuses for your first three deposits. The first bonus is 50% bonus up to ₦50,000, the second one is a 100% bonus up to ₦100,000 and the third, final one, is 200% up to ₦150,000. We've outlined all the applicable conditions in the "Promotions" section below.
Both offers can be combined, so you don't have to choose just one – you can get all three bonuses as well as the free bet.
Surprisingly enough, Mozzartbet doesn't appear to have a live chat function on their website. While at first this might appear as a significant drawback, they actually have something better. You can always use their support phone line to ask any question that you might need help with. Getting assistance over the phone is definitely more convenient than reading messages in a small chat window.
Nevertheless, for those of you who want to put your questions in writing, there is still an email address you can use.
Looks like Mozzartbet are just getting started in Nigeria, as they currently offer 7 different sports to choose from. With that said, it is a given that they will be adding more sports going forward.
Nevertheless, even though the number of sports might be slightly smaller than what you are used to seeing – the variety of games and markets makes up for that. We will use football as an example to give you a good and realistic overview of what you can expect to see here.
At any given day there are going to be up to 200 football games for you to choose from. Each game might have between 100 and 400 markets open for betting. As you may understand, the number of markets will vary depending on the league. Popular top-tier leagues will have 400 or even more markets available, while smaller tournaments will have between 100 and 200. Most games will have a wide range of various bet types including combination, card and corner markets. Funally, the minimum stake is just ₦50, so this is one of the few places where to bet with 50 Naira.
Live betting is one of Mozzartbet's strong sides when it comes to content variety. They cover over 20 live football games throughout the day, so over 1000 games monthly. The average number of live bet types per game is also quite impressive. Any game will have between 80 and 100 markets open at any given moment. Top-tier games like EPL or LaLiga may, at different stages of the game, have up to 200 markets to choose from.
In addition to the traditional betting section, in case you want to try something different, Mozzartbet has virtuals. If you are not familiar with virtual betting, it is a kind of betting where you get virtually simulated sporting events. The main logic is exactly the same as with regular sports – you pick a market, pick an outcome, place a bet and win if you are lucky.
Mozzartbet has a pretty rich virtuals selection, when compared with other Nigerian bookmakers. You can choose between greyhound and horse racing, football, motorsport, tennis and basketball.
SPORTS COVERED BY MOZZARTBET
Football, Basketball, Tennis, Ice Hockey, Handball, Baseball, Snooker, MMA, Darts, Table Tennis, Esports
Even though Mozzartbet haven't been in Nigeria for a long time – they have already integrated all the "go-to" payment solutions. Most payments will be processed by either Paystack or Quickteller and this means that you can use any local bank to top up your account or withdraw your winnings. Additionally, Mozzartbet has several land-based betting shops located in Ibadan, more shops will open in the near future in other cities as well.
The minimum amount you can deposit is ₦100.
The minimum amount you can withdraw from your player account is ₦1,000.
MOZZARTBET WITHDRAWAL – HOW TO
Withdrawing your funds from your Mozzartbet account can be done in just three steps, however you cannot withdraw funds until you use them for betting at least to some extent.
We found it a bit tricky to locate the withdrawal button, especially if you are using a smartphone, so let's sort this out first. Go to the account management page by pressing on your username in the top right corner of the screen. Now scroll all the way to the bottom of the page and press the "withdrawal" button as you can see on the picture.
If this is your first withdrawal request, you will see a notification saying that you need to verify your account. This is something you need to complete before proceeding with your withdrawal. Below, you can find an entire section that covers account verification.
If your account is already verified, you will be directed to the withdrawals page where you can choose whether you want to use your bank account or OPay. Pick the payment method you want to use and follow the given instructions to submit your request.
Something you should keep in mind when requesting a withdrawal:
Withdrawals can be requested only to banks account s that have your name on them
Mozzartbet might ask you to submit documents to verify your identity
HOW TO VERIFY YOUR ACCOUNT?
Before you are allowed to take money out of your Mozzartbet account, it has to be verified. You can do that from the "Change Data" section of the account management page. Alternatively, if you try to request a withdrawal without having a verified account, you will get a notification that will redirect you to the verification page. Either way, sooner or later, you are going to end up here.
There's not too much to cover here – you will be asked to add some basic personal details like your date of birth, phone number, city and street address. Once you add all the information in, submit it and you are good to go.
Mozzartbet has quite a diverse selection of promotional offers and a creative approach when it comes to "standard" bonuses like odds boosts and welcome offers. They seem to be regularly adding something new, so there is usually something to look forward to even if you had already used all currently available offers.
Mozzartbet gives all new players the opportunity to choose what kind of welcome offer to use. As a new player you will need to choose between three deposit bonuses and a free bet.
One of the most creative promotions is the welcome offer. While most betting sites give you a bonus upon making your first deposit – Mozzart Bet gives you a free bet. The conditions are quite simple: make a deposit of ₦500 or more and place a bet (or several) with a total stake of ₦500. Your bet(s) should be placed with the odds of 3.50 or higher.
Once the above conditions are met, you will get a ₦1,000 free bet added to your account. You have five days to wager ₦500 after completing your first deposit.
The free bet offer can be combined with the three welcome deposit bonuses.
The welcome bonus offer is split into three stages, each stage is applicable to the first, second and third deposits you make. The first stage is a 50% bonus up to ₦50,000, the second one is a 100% bonus up to ₦100,000 and the third, final one, is 200% up to ₦150,000.
This is the first bonus you can claim, and it will be 50% of your first deposit up to ₦50,000. The minimum amount you need to deposit in order to activate this bonus is ₦500. Your bonus funds have to be wagered 4 times using accumulator bets of 4 or more selections. Each selection should have the odds of 1.40 or higher. Once you play through your first bonus, you will be eligible for the second one. This bonus will be valid for 60 days.
Wagering: 4x
Minimal deposit: ₦500
Bonus valid for 60 days
Required odds: 1.40 or higher
This is the second bonus you can claim, and it will be 100% of your second deposit up to ₦100,000. The minimum amount you need to deposit in order to activate this bonus is ₦500. Your bonus funds have to be wagered 4 times using accumulator bets of 4 or more selections. Each selection should have the odds of 1.40 or higher. Once you play through your second bonus, you will be eligible for the second one. This bonus will be valid for 60 days.
Wagering: 4x
Minimal deposit: ₦500
Bonus valid for 60 days
Required odds: 1.40 or higher
This is the last welcome bonus you can claim, and it will be 200% of your third deposit up to ₦150,000. The minimum amount you need to deposit in order to activate this bonus is ₦500. Your bonus funds have to be wagered 4 times using accumulator bets of 4 or more selections. Each selection should have the odds of 1.40 or higher. This bonus will be valid for 60 days.
Wagering: 4x
Minimal deposit: ₦500
Bonus valid for 60 days
Required odds: 1.40 or higher
OTHER PROMOTIONS AT MOZZART BET
Mozzartbet has several interesting and creative offers for existing players, for those, who had already used their welcome free bet. For example, they have the bigger accumulator bet boost in Nigeria.
225% ACCUMULATOR BET BOOST
Your potential winnings will be boosted with every new selection you add to your betslip. Each selection needs to have the odds of 1.35 or higher. The bonus starts with 2% for 5 selections and gradually increases with every selection you add, all the way up to 225%. Your potential winnings will be boosted even further during "happy hour" times, which run every day from 9:00 AM to 11:00 AM and 9:00 PM to 11:00 PM.
If your accumulator bet loses by one selection – you get your stake back. This is a standard offer a lot of betting sites have. Nevertheless, Mozzartbet has put their own spin on it – you can get a refund, which is larger than your original stake.
The amount you are going to get back will depend on the total odds of your multibet. For example, if the odds are 99.00 and above – your refund will be equal to your original stake multiplied by 5.
The maximum you can get is 100x of your stake if your accumulator bet odds are 999.00 or higher, but remember that you get a refund only when once selection loses. If two or more lose – you will not be refunded.
Paystack, Interswitch, Quickteller, GT Bank, Globus Bank, Polaris Bank, Providus Bank, Titan Trust Bank, First Bank, GTB, UBA, Zenith Bank, Access Bank, CitiBank, EcoBank, Fidelity Bank, FCMB, Heritage Bank, Keystone Bank, Stanbic IBTC Bank, Standard Chartered Bank, Sterling Bank, Suntrust Bank, Union Bank, Unity Bank, Wema Bank
Mozzartbet have done the best possible job at making their website as mobile-friendly as possible. In addition to that, they have Android and iOS apps that you can download and install on your device.
If you want to know more ab out the app, how to download it, how to install it and how to use it – you might want to check our separate Mozzartbet app page.
First, before talking about apps, let's take a look at the actual mobile website. We tested their website with several different devices to see how it actually works. For testing purposes we used one of the newer iPhones and an older Samsung phone.
It comes as no surprise that the new device had no issues when browsing the website, it worked smoothly and gave us an overall good user experience. Nevertheless, the older Samsung phone didn't have any difficulties either. Everything worked as expected, pages loaded quickly and we didn't see any visual glitches.
This is achieved thanks to how their website is built – all static page elements will be cached by your phone's web browser and later reused on all pages you visit. Such an approach significantly reduces loading times and overall traffic usage.
In addition to a well-optimized mobile website, Mozzartbet also has mobile apps. While most other local betting brands offer only an Android one (due to regulatory issues) – Mozzart also has an app for Apple devices.
Both apps fully mimic the mobile website with all its functionality, so there wouldn't be any point in spending too much time talking about this. Links to both apps can be found on Mozzart's official website, however you would need to have an account in order to use them. To avoid any possible confusion, we would recommend first creating an account and then downloading and installing the app.
Mozzartbet has one of the best betting apps for iPhones in Nigeria.
MOZZARTBET DESKTOP SITE OVERVIEW
A functional and user-friendly interface design is usually a good sign when it comes to betting sites, as this will enable you to find exactly what you need in just several steps, markets and selections should be clearly visible and understandable while the betslip part should show all details relevant to your bet and additional options and/or features if applicable. Below are some examples of how Mozzartbet's online sports betting section looks like.
As you may already know, Mozzartbet is an established betting brand with years of experience in this industry. This also means they have a solid foundation when it comes to user experience – their interfaces are intuitive and easy to understand.
The right side of the screen is occupied by a "classic" sports selection tree, where you can see all currently available sports. A good addition to this is the number of open games, which is displayed next to each individual sport.
Upon expanding a given sport, for example football, you will see a fill list of currently available leagues. Again, each league has a number next to it – this number indicates how many games are open for betting.
Once you advance to a league you are interested in, you will be given a list of games. As you may already expect, each game will show the total number of open markets next to it. This will save you a lot of time, which you would have otherwise spent on jumping from page to page looking for a game with the highest number of markets.
Finally, the betting interface will, by default, give you a full list of all available markets and selections. However, if you are after some specific market, you can always filter the full list baes on bet types and outcomes.
BANGBET AFFILIATE PROGRAM
Mozzartbet have been around for almost 20 years now and it is rather obvious that they would have an affiliate program. In addition to promoting Mozzart in Nigeria, you can also promote them in Kenya and Ghana, as they are also officially licensed there.
If you feel that you might be in a good position to attract new players – the first thing you have to do is submit an affiliate application. In order to do that – go to Mozzartbet's affiliate page (link below) and fill out the registration form. A member of the affiliate team will then reach out to you to discuss all applicable details. You will get a certain percentage of the revenue generated by the players you referred to. How big your share is going to be will depend on a number of different factors and this is something you need to discuss with your affiliate manager.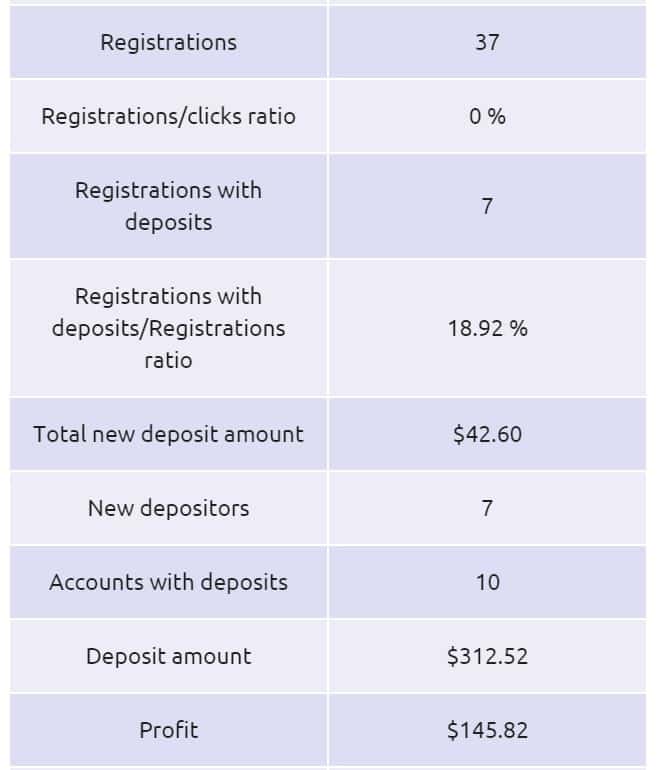 FAQ | FREQUENTLY ASKED QUESTIONS
Yes, Mozzartbet is legit – they hold an official Nigerian license issued by the Oyo State Gaming Board. You can always check their license on the regulator's official website.
HOW TO REGISTER AT MOZZARTBET?
The registration process is quick and simple – you can use your phone number or email address. Upon filling out the registration form you will receive a text message or an email, depending on what option you selected. Enter the code from your text message on the registration page or click the link from your email to complete the process.
HOW TO CLAIM THE WELCOME BONUS?
Mozzartbet has two separate welcome offers that can be combined together. The first one is a ₦1,000 free bet – you will need to make a ₦500 deposit in order to get it. You will also need to wager your ₦500 deposit before the free bet will appear in your account. You can read more about how to claim the free bet here.
The second offer consists of three deposit bonuses, which will apply to your first three deposits. In order to claim each one of them – your deposits have to be ₦500 or more. Your previous bonus has to be fully wagered before you can claim the next one. Read our detailed welcome bonus overview to find out all the applicable rules and conditions.
WHAT IS THE MINIMUM WITHDRAWAL?
The minimum amount you can withdraw from your Mozzart Bet account is ₦1,000.
WHAT IS THE MINIMUM DEPOSIT?
The minimum amount you can deposit is ₦100.
The minimum allowed stake is ₦50.
IS SELF-EXCLUSION AVAILABLE?
Yes, Mozzartbet takes responsible betting very seriously, and like any reputable betting brand they allow their players to set limits. If you want to set up a daily, weekly or monthly limit – open the "My Account" page and move over to the "Responsible gaming" section.
Now, simply select the kind of limit you want to set for yourself, enter the desired amount (all amounts are in Nigerian Naira) and press "Change Limit".
Paul Echere – a life-long sports fan with a career in the betting industry. Paul has worked with many betting operators and platform providers since the very early days of iGaming. Having years of experience with numerous bookmakers, Paul is in an excellent position to review and rate sportsbook brands. Feel free to follow him on Facebook and LinkedIn to find out what he is up to.