BETTING SITES WITH WELCOME DEPOSIT BONUSES
If you are into sports betting then you should be well-aware of all the possible tricks that betting sites resort to in order to attract new players. One of the main "tricks" is, of course, the welcome bonus. As a sports betting enthusiast you have likely used some welcome offers yourself and know that it isn't always as straightforward as it may seem. Usually, bonuses are given for the first deposit you make as an incentive to actually make that fist deposit, as once you do – the likelihood of you making more deposits in the future significantly increases. Most people only read the headline of "100% bonus up to whatever amount of NGN" and then simply go for it. They don't actually pay any attention to the conditions you have to fulfill in order to make use of those bonus funds.
Yes, you may get a pretty good amount of bonus funds credited to your account, yet in some cases the applicable terms and conditions will not really let you do anything with that bonus of yours. There are a number of different things, which you might want to first consider and check before claiming the bonus offer. Having said that, we do acknowledge that there are some absolutely wonderful and fair bonus offers, that you definitely wouldn't want to miss. Let's go over all the points that would make a good bonus offer truly stand out.
WHY DO BOOKMAKER OFFER SPORT BONUSES?
As we already stated above – the main reason why welcome bonuses are offered is to incentivize new players to make their first deposit. Once that happens they already have one foot in the door and you are more likely to keep betting there. Of course, a truly good betting site will attract players with the quality of their product. They will have better odds, more games, more markets and additional features, yet this doesn't mean that having good promotional offers will hurt them in any way. If a bookmaker had a big welcome offer we shouldn't automatically assume that they are trying to compensate for other things they might be lacking. It is always best to look at the situation as a whole.
First, make sure that the bookmaker in question actually has what you need in terms of content. Make sure they offer the sports and leagues you are interested in, make sure that their market variety is enough for you and compare their odds with some other betting sites you know to make sure they are competitive. Finally, if all of the above will suit your needs and interests you can start looking at the welcome offer. How to identify a promotion that is fair and actually makes sense and avoid the ones, which will just waste your time and money? This is something we are going to look into below.
DO YOU REALLY NEED BONUSES?
There is no quick answer to this question – on one hand yes, this might be a good addition to a decent betting experience. Although as we stated above this should not be the deciding factor when you are looking for a new betting site. Even if the bonus offer is generous and fair, the bookmaker you registered with doesn't have the sports, leagues and markets you like – there is no point in wasting your time. Make sure that whenever you are looking at a bonus offer you are also looking at the betting operator as a whole.
HOW TO CLAIM A BETTING BONUS?
This part is straightforward, so we aren't going to spend a lot of time here. Most welcome bonuses require you to make a deposit, while in some rare cases bonuses can be given without making a deposit to all newly registered users.Usually, bonus funds are credited to your account automatically after you make your first deposit, given all additional conditions are fulfilled. So, here are some things, which you should better check before making a deposit.
Some bonuses require you to complete your profile before making your first deposit. Occasionally, bookmakers would want you to fill your profile with all personal details before you can claim your bonus. Things like your full name, address, phone number and date of birth might be needed in order for you to be eligible, otherwise you will simply miss out on the offer.
In some cases you might be required to confirm your email address or phone number. Not all sports betting operators want you to verify your contact details as soon as you register – quite often you can sign in and start betting straightaway. Welcome bonus terms might still require you to have all that information in your profile otherwise your deposit might not trigger the bonus.
You might need to enter a promo code with your deposit. Sometimes you might find a "promo code" box on the deposit page and if that is the case, you might want to go and check the welcome bonus description again. Sometimes you are required to use a specific promo code along with your deposit in order to activate the bonus, otherwise you might not get the bonus.
Not all betting sites give their welcome bonus automatically. In some cases you will need to contact support in order to claim your bonus. This should be outlined in the offer's description and terms, so make sure to read them carefully.
HOW TO FIND A GOOD DEPOSIT BONUS?
One of the first things to capture your attention when you look at a bonus offer is of course the percentage (100%, 200%, etc.) and the amount. Booster99 for example gives a bonus up to 250%. This is certainly important to an extent, however there are much more vital things to take into account when evaluating a bonus offer. If you look only at the percentage and the amount you will likely end up with a bonus, which has unrealistic wagering requirements. Usually, you end up losing such bonuses before you even get a chance to convert them into real money. Let's have a look at a number of factors that you have to keep in mind to get the best bang for your buck.
DO YOU REALLY NEED BONUSES?
Wagering requirements – probably the most important thing when it comes to bonuses. This is the amount of money you have to "roll over" before your bonus turns into real withdrawable money. Obviously, you can't withdraw your bonuses soon as you get it because the bookmakers would simply go bankrupt, so in order to "turn" your bonus into real money you have to use it for betting.
For example, if you have a ₦1,000 bonus and the wagering requirement is 5x – this means that in order to withdraw your bonus you have to play through (₦1,000 * 5) ₦5,000.
Read this article to learn more about wagering requirements.
If the wagering requirement is too high you are likely to lose all your bonus money by the time you fully wager it, so as you can see this is one of the key factors here.
We reviewed dozens of Nigerian betting sites and other operators that accept players from Nigeria and based on our experience we can give the following recommendation.
If the wagering requirement is between 3 and 6 – this is generally a good bonus offer.
If the wagering requirement is between 6 and 12 – this is an "ok" offer, however it doesn't stand out, so you might want to look at other factors as well.
If the wagering requirement is above 13 – this is not that good of a bonus, but you can potentially look at other factors if you like the betting site in question and want to play there.
DO SINGLE BETS COUNT TOWARDS WAGERING?
We can say this is potentially the second most important factor when evaluating a sportsbook welcome offer. Most welcome bonuses can be wagered only on accumulator bets and as we all know – the probability of winning decreases with every added selection. Of course, the potential payout increases too, but it only takes one losing bet to lose your bonus. Welcome offers, which count single bets towards wagering are usually the ones you should go for, given you have any on your radar.
IF ONLY ACCUMULATOR BETS ARE ALLOWED
If the betting site you are looking to use allows you to wager the welcome bonus only with accumulator bets, that can still be fine. You should first of all take a look at how many selections are required to have in your betslip. If you need to have 2 or 3 selections, that is quite reasonable. If you are asked to wager your bonus with accumulator bets of over 4 selections – the chances to eventually withdraw those funds are rather slim.
WHAT ARE THE REQUIRED ODDS?
The next thing you might want to pay attention to is the minimum odds requirement. As you may know – high odds relate to less likely outcomes. If a bookmaker wants you to wager your bonus money with unreasonably high odds, that means they want you to lose that money. We've taken a look at the average industry accepted requirements and summarized them for you.
If the minimum required odds are between 1.40 and 1.60 – this is a fairly good offer.
If the minimum required odds are between 1.60 and 2.00 – this is an average offer, with nothing special about it.
If the minimum required odds are over 2.00 – this isn't the best offer you can find, unless it counts single bets towards wagering.
UBC365 can be a good example to illustrate this – their required odds are just 1.5.
WHAT IS THE MINIMUM REQUIRED DEPOSIT?
Finally, the last thing on our list in the minimum required deposit – people often put a lot of emphasis on this, when in reality it doesn't make that much of a difference. Usually, players gravitate towards bonus offers, which have a small deposit requirement while completely ignoring all the points we went over above. A small deposit requirement gives you an illusion that you are getting something even if you aren't planning on making large deposits.
Let's have a look at an example: you make a ₦100 deposit and get a 100%, so ₦100 more, but you completely missed to check all the rest points. Now you have to wager your ₦100 bonus 15 times (₦1,500) with 4 selection accumulator bets where the minimum odds for every selection are 3.00. Probably only one player out of a thousand will be lucky enough to pull it off.
Looking at the example we brought up above we can conclude that the deposit requirement isn't really that important at all when compared to every other requirements and conditions. A good bonus offer might be worth making a slightly larger deposit.
If you are looking for a bookmaker with a low deposit requirement, you might want to check Konfambet – their minimum is just ₦100.
DO WELCOME BONUSES MAKE A DIFFERENCE?
They might make a difference when you want to find a new betting site for yourself – they can capture your attention and help you get all settled in. You might come for the bonus, but if you stay – you stay because of something else: odds, sports variety, mobile optimization or anything else you might find useful. In the long run welcome bonuses don't make that big of a difference, as it is just a one-off thing and then it's gone. There are lots of other special offers bookmakers sometimes give you to spice up your betting life. As well as that, there are loads of good and reputable operators that have no bonuses all, but they still have millions of loyal players, so it is safe to assume that this is not a vital part of a good sports betting experience.
BROWSE ALL AVAILABLE WELCOME OFFERS
1win is a fun and reliable betting operator that spports PerfectMoney payments.
1xBet offer a sweet ₦100,000 welcome bonus to all new players from Nigeria.
1xBit give you bonuses for your first four deposits, with a total of 7 BTC!
Accessbet is an original Nigerian betting site, offering new players a 100% bonus up to ₦100,000.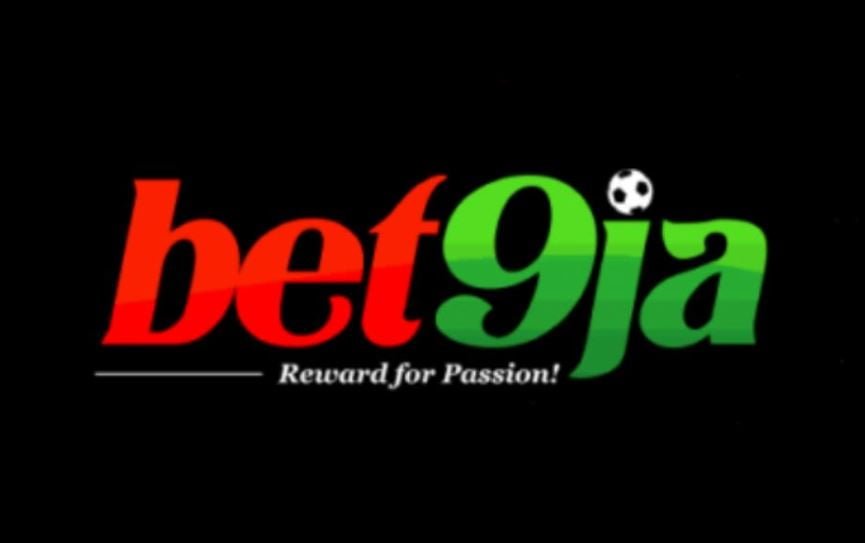 Bet9ja is an original Nigerian brand, who give their new players up to ₦100,000.
Claim up your 100% welcome bonus up to ₦100,000 at BetBonanza.
New players at BetWinner can claim a 100% welcome bonus up to ₦100,000.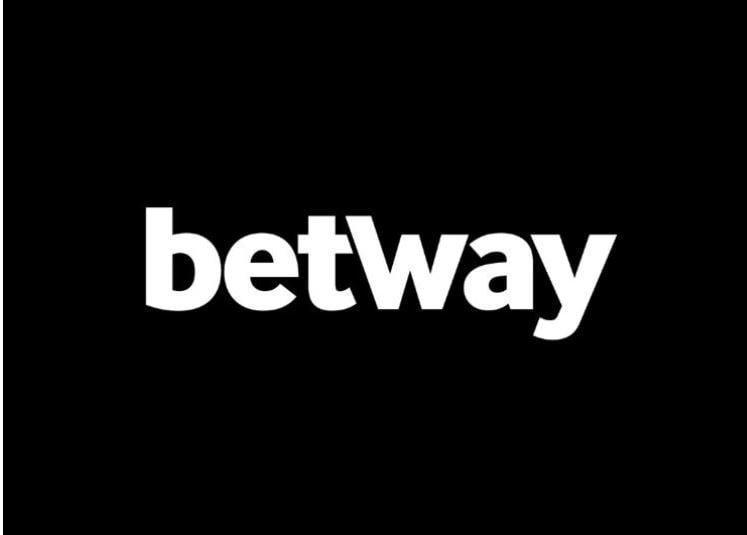 As a new player you can claim a 50% welcome bonus up to ₦20,000.
Frapapa offers new players one of the biggest welcome bonus you can find in Nigeria.
Cyberbet is a Nigerian-friendly betting site with a 100% welcome bonus.
Intertops is a famous international brand, who offer a 100% welcome bonus up to $200.
Claim up to ₦45,000 as a 100% welcome bonus at Irokobet.
Konfambet has one of the biggest welcome bonuses in Nigeria and real cash giveaways for active players.
All new players from Nigeria get a generous ₦300,000 welcome bonus for their first deposit.
Megapari gives their new players 100% welcome bonuses up to $100.
Melbet have the biggest welcome offer at the moment – 200% welcome bonus up to ₦100,000.
Paripesa gives their new players a 100% welcome bonus up to ₦100,000
Parimatch is a well-known betting brand, that is now available in Nigeria.
Mozzartbet gives all new players three welcome bonuses, a total of 200%!
Sign up with BetBiga and get a 100% welcome bonus up to ₦50,000.
All newcomers get a whopping 250% welcome bonus up to ₦150,000.
iLot is an all-Nigerian betting company with a ₦17,000 welcome bonus for every local sports fan.
New players from Nigeria can claim up to ₦50,000 as a welcome bonus at 22Bet.
SureBet247 is a mature Nigerian betting brand with a generous ₦150,000 bonus.