OgaBet is one of those local Nigerian betting brands, which usually have quite a lot to show if given a closer look. Most reviews, which we have seen online don't have a good enough overview and don't provide enough information to help build a realistic picture of what you can expect here.
First of all, we have to mention, that OgaBet is not only an online bookmaker – they also have retail locations and this is usually considered a good sign as it helps the brand build a better relationship with their players. OgaBet holds a valid sports betting operating license issued by the Lagos State Lotteries Board. You can check this license yourself on the regulator's official website and this means that their retail betting shops and their online betting site are completely legal and it is safe to use them.
When you open up their website you will see that the design of their interface is easy to navigate and it is generally in line with what most industry-leading betting sites have. This means you will not have to waste any time on getting used to their layout or navigation as a new player.
We were delighted to see how easy and effortless the registration process is. There are two possible ways to register: "short" registration and "full" registration. Short registration will require you to enter only your phone number and new password – you will then be sent a text message with a code that you need to enter in order to complete your registration. The "full" registration option will require you to also add your full name and email address. Either way 
the entire registration process is not going to take you more than 2 minutes to complete
.
OgaBet currently don't have a traditional welcome bonus offer, however they do have something that is as good as a deposit bonus or possibly even better. First of all, they have insanely high accumulator bet boosts, which are arguably the biggest ones in Nigeria, accumulator bet insurances and real money jackpot prizes for you to claim. All offers can be used by players on a regular basis, so you can regularly benefit from them. We are going to cover each offer in detail in the "Promotions" section below.
OgaBet sports selection is enough to fulfill most people's sports betting needs – you have around 20 different sports to choose from and the average number of available games per sport is in line with what you would expect to see on most well-known betting brands. For example, if we look a football, at any given time of day you will likely see around a 1000 upcoming games available for betting and most of them will usually have 90+ open markets, so as you can see there is more than enough betting opportunity here. If you go over the live betting section and have a look at what you can find there – you will see, that there are always live games available and this is very important, because OgaBet are a relatively small brand, so this really shows us how hard they are working to offer us a good quality betting product.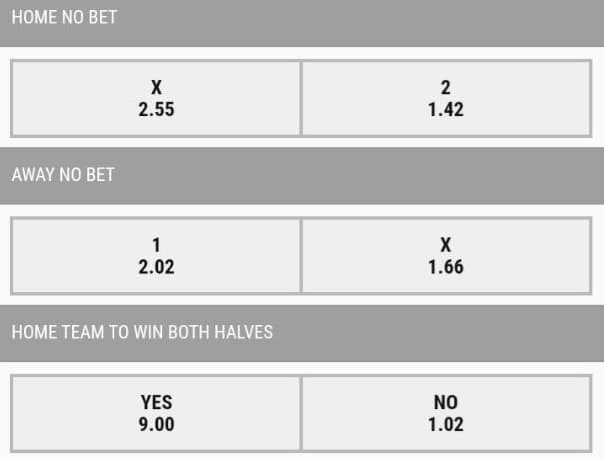 Football, American Football, Basketball, Tennis, Baseball, Volleyball, Table Tennis, Darts, Ice Hockey, MMA, Futsal, Cricket, Rugby, Handball, Boxing, Aussie Rules, Snooker, Gaelic Hurling, Gaelic Football
OgaBet have several options how you can make deposits using electronic payments and they also have physical vouchers, which you can purchase and redeem online to top up your account. For online payments you can use Interswitch or Paystack – the minimum amount you have to deposit is just ₦50, which is significantly smaller, than on most other betting sites.
There are two ways how you can withdraw your winnings – you can either use Interswitch to withdraw your funds as an electronic payment or you can withdraw them with a voucher, which you can later exchange at Premier Games agencies and kiosks.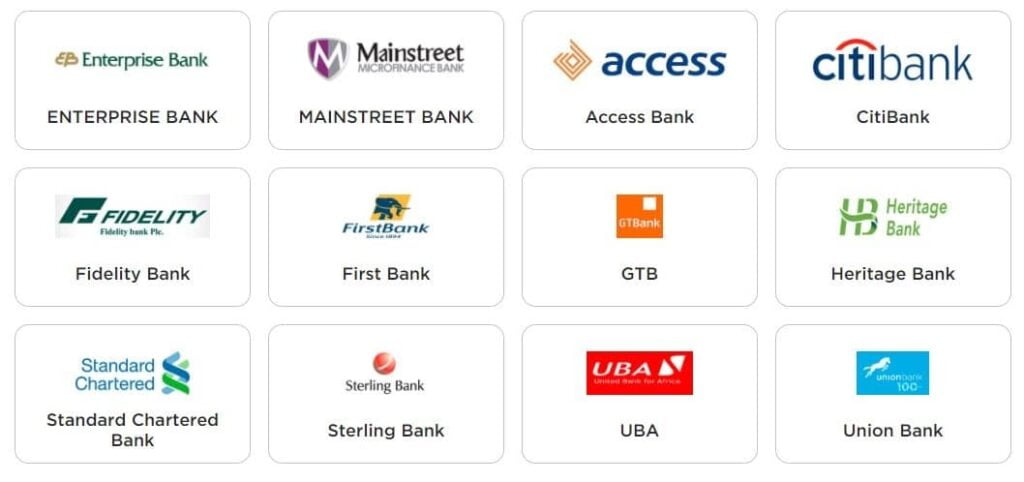 OgaBet don't currently have a welcome bonus for new users, like you would find on some other betting sites, however to be honest those welcome bonuses usually have very difficult wagering conditions and are extremely unlikely to be eventually converted into real money. Instead OgaBet have regular offers for all of their existing players, these are offers like free bets, odds boosts, accumulator bet bonuses and more, we will look at some of the more noteworthy offers below. See other betting sites with free bets.
ACCUMULATOR BET INSURANCE
If you place an accumulator bet with 10 or more selections and one of your selections loses – you will still get something back. In such a scenario Ogabet will give you a free bet equal to your stake up to ₦12,625. The only two conditions here are: your bet has to have at least 10 selections and each selection has to have the odds of 1.20 or higher.
Like we already mentioned earlier – Ogabet has the biggest accumulator bet boost offer in Nigeria. You have the chance to boost your potential accumulator bet winnings by a whopping 750%. The bonus starts with a 3% boost and gradually increases with every added selection. The above-mentioned 750% boost will be applied to your bet if your betslip has 50 or more selections.
OgaBet increases odds for a number of specific selections every day, usually boosts are available for high-profile games from popular tournaments.
Every week you can play prediction jackpot games to get a chance of winning a ₦125,750,000 cash prize. The rules are simple – you will see 15 featured matches and you will need to predict outcomes for each match. If you get all 15 correct, the grand prize is yours, however you will still get some cash even if you miss some of them.
14 correctly guessed outcomes will give you 250,000
13 correctly guessed outcomes will give you 125,000
12 correctly guessed outcomes will give you 12,000
11 correctly guessed outcomes will give you 1,250
Interswitch, Paystack and Vouchers
OgaBet seems to be exceptionally well-optimized for mobile devices even despite the fact that they don't currently have a mobile app. We did some tests with several different mobile phones to provide you with the fullest possible overview. Now let's dive deeper into the things we were able to discover.
The general user interface is compact, simple and rather informative – you can see how many markets are open in any given game without having to open the game itself. Once you do open a game you will see an interactive scoreboard, where you can watch live game stats. Each market type is placed in its own dropdown, so the entire page looks nice and tidy.
Finally, we can take a look at performance – we tested OgaBet with an older budget smartphone and a newer high-end one. Obviously, there were no issues betting with the newer phone however, the older one surprisingly did quite good as well. Such good performance is related to the fact that OgaBet's site caches all static page elements in your browser. This ensures quicker loading speed and less traffic usage.
OGABET DESKTOP SITE OVERVIEW
A functional and user-friendly interface design is usually a good sign when it comes to betting sites, as this will enable you to find exactly what you need in just several steps, markets and selections should be clearly visible and understandable while the betslip part should show all details relevant to your bet and additional options and/or features if applicable. Below are some examples of how OgaBet's online sports betting section looks like.
OgaBets appears to be keeping it nice and simple – their design is easy to navigate and is generally quite pleasant for the eye. Their website appears to be well optimized for most at least relatively modern phones and in addition to that they have an Android app, which will make your betting experience even better. There currently is no live streaming functionality, however most live games come with an interactive score board, where you can see everything, that is happening in the game in real-time or retrospectively review the full timeline of a game up to the current moment. The actual betting section allows you to change the layout, which you might want to do depending on the size of your screed and it allows you to filter available markets based on their types or select the ones you are interested inform a drop-sown menu.
FAQ | FREQUENTLY ASKED QUESTIONS
OgaBet is part of a larger group of betting brands called "R&S Betting" – they hold a valid Nigerian operating license issued by the Lagos State Lotteries Board. You can check their license validity on the regulator's official website.
HOW TO REGISTER AT OGABET?
Registration is easy and quick – first of all, follow the registration link and it will take you to OgaBet website. Here you will need to click or tap the "Register" button, which will open the registration window for you. OgaBet have two possible registration options:
Quick registration – here you will only need to enter your new password and phone number. A text message with a registration code will be sent to your phone. You will be asked to enter that code to complete your registration. All additional contact and personal details can be added at a later stage.
Full registration – you will be required to enter your full name, email address and phone number into the registration form. Once you enter all the needed information and submit the form you will be immediately logged in and ready to bet.
In order to make a deposit you will need to sign into your account, you will then need to open the "Deposit" section, where you can select your preferred payment method and follow the given instructions. If you have a voucher, then simply select "Voucher" as the payment option and enter your voucher code.
WHAT IS THE MINIMUM DEPOSIT?
The minimum deposit at OgaBet is significantly smaller than you would have on other betting sites – it is just ₦50.
HOW TO WITHDRAW AT OGABET?
Once logged in, select the "Withdrawal" option from the drop-down on the top of the screen and you will be directed to selecting the preferred payment option – the available options are Interswitch, Paystack and Vouchers.
HOW TO WITHDRAW USING VOUCHERS?
As a payment option on the withdrawals page you will need to select "Voucher", once you confirm your withdrawal request you will get a unique voucher code. You can always find your voucher code in the "Fincanal" tab of your account. In order to exchange it for real money you will have to show the code at a Premier Games agency or kiosk. Please keep in mind that voucher codes are valid only for 7 days!