LIONSBET BOOKMAKER REVIEW
WE HAVE RECEIVED REPORTS OF PROBLEMATIC WITHDRAWALS AND GENERAL ISSUES WITH PAYMENTS - WE DO NOT RECOMMEND USING LIONSBET
An increasing number of users are reporting issues with their deposits and withdrawals, this is why we can't recommend using Lionsbet. Here are some betting sites, which we recommend you to look into:
Paripesa | Fast payments and high odds
iLOT | Top quality sportsbook
1xBet | One of the best betting sites
1xBet is one of the best bookmakers in the world and it is available in Nigeria! They offer fantastic football odds and a generous 100% welcome bonus up to ₦100,000.
WHAT MAKES LIONSBET A GOOD BETTING SITE
Two welcome bonuses up to ₦200,000
Original Nigerian betting site
One-minute registration
Over 25 different sports
Two mobile site versions
OUR RATING – 9.5/10
BONUS – 200K NGN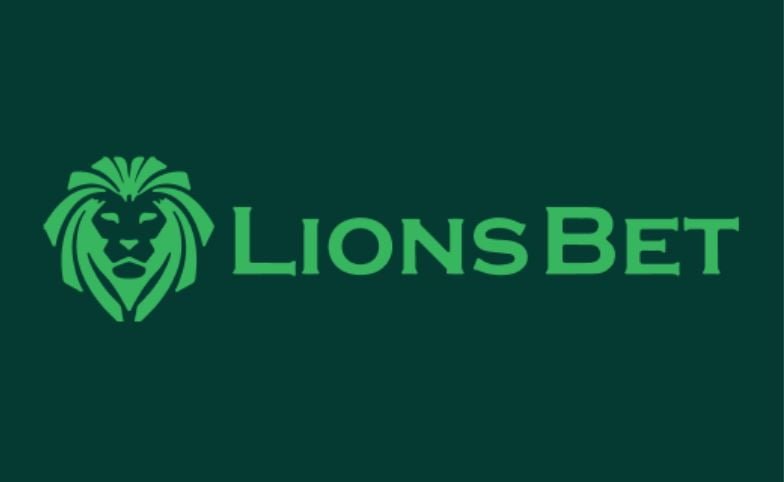 Lionsbet is one of those local sports betting brands that most people have heard of, but don't know much about. We would like to take some time and learn more about them together with you. Lionsbet are getting tens of thousands of new Nigerian players on a monthly basis. There is definitely something about them, that makes people come back to them over and over again.
If you will try to find a good and informative Lionsbet review online – you will either find ones, which are only scraping the surface or ones, which are written by people who don't have an understanding of Nigerian betting culture. We would like to take a close look at everything Lionsbet has to offer and give you a complete and unbiased overview of their services.
First of all, we would like to highlight that Lionsbet holds a valid sports betting license issued by the Lagos State Lotteries Board. This means they should be operating in accordance with all applicable local rules and regulations. Obviously, we would encourage you to go over their T&C's if there are any particular points you are interested in.
Now we can move on to the registration process, as that will be the first thing you come across as a newcomer. There is a fairly straightforward registration flow – you will be asked for your username, password, email and some other personal details. Once you complete and submit the registration form you will be immediately signed in, you don't need to confirm or verify anything at this stage. Of course, you would want to keep all your information intact, so we would recommend you to take a minute to complete your profile. Generally, the entire registration process will take you no more than 1 minute.
As a new player you will, of course be entitled to a welcome bonus, which all newly registered users can claim. Lionsbet have an unusual approach to the welcome offer, while most betting sites give you one bonus for your first deposit – Lionsbet give you two bonuses: one for your second deposit and one more for your third deposit. The second deposit bonus is 50% up to ₦100,000 and the third deposit bonus is 25% up to ₦100,000. Both bonuses have to be wagered using accumulator bets containing 5 or more selections from 5 different events.
Finally, let's take a minute to go over customer support. One of the great things about Lionsbet is the fact that you are actually able to call them on the phone and there will be an actual person you can speak to. In addition to that you can also get assistance via live chat or by submitting a ticket to support. If you are active on social media, you can also talk with them on Twitter and Facebook. Support is available 24/7.
There are several reasons why players keep coming back to Lionsbet over and over again – their sports and betting market variety and odds are definitely among the top ones. There are over 25 different sports to choose from and in order to give you a good understanding of the overall coverage we will have a look at football.
Once you open up the pre-match section you will usually see over 800 football games open for betting, this number is consistent and you can rarely see a smaller number of games being available. As you may know the number of markets per game will depend on the league: popular tournaments will have more markets, while smaller ones will obviously have less. Generally, you can expect regular games to have between 100 and 200 markets available, high-profile games can have over 250 markets open for trading. One additional thing worth to mention here is the fact that most games have a fairly good selection of combination bets.
Now it's time we move on to the live betting section and again, let's have a look at the football offering here. Usually, you will see between 20 and 50 live football games available at any given time of day – with more games normally being available over the weekend. By doing some basic math we can conclude that Lionsbet cover over a 1000 live football games per month. Each game can have up to 50 markets open concurrently – high-profile games obviously have more and the number can go up to a 100.
SPORTS COVERED BY LIONSBET
Soccer, Tennis, Basketball, Ice Hockey, Handball, Volleyball, Baseball, Golf, Boxing, MMA, Motorsport, Specials, ESport Call of Duty, American Football, Floorball, Cycling, Table tennis, ESport Overwatch, Rugby, Esport FIFA, Snooker, Darts, Waterpolo, Futsal, Badminton, Beach Soccer, Cricket, Winter SportS
Lionsbet is a proper Nigerian bookmaker, so they have everything you need to make effortless deposits and stress-free withdrawals. You can use payment methods like Paystack and Interswitch to make card payments or Paydirect to make payments using any local bank account. Additionally, you have the option to get pre-paid vouchers if you prefer using cash.
The minimum deposit is ₦50 for most payment methods.
Withdrawals are free and go directly to your bank account – the minimum amount is ₦1,000.
Unlike most other betting sites Lionsbet don't have a first-deposit bonus, instead they have two bonuses: one for your second deposit and one for your third deposit. This means that you can safely make your first deposit to play around and learn more about Lionsbet. Once you are confident that you want to stay here – you can make your second and third deposits to claim the welcome bonus.
When you make your second deposit you are going to get a 50% bonus up to ₦100,000 credited to your account. The minimum required deposit in order to get the bonus is ₦1,000.
Wagering: 7x
Minimal deposit: ₦1,000
Bonus valid for 30 days
Required odds: 1.5 or higher
When you make your second deposit you are going to get a 50% bonus up to ₦100,000 credited to your account. The minimum required deposit in order to get the bonus is ₦1,000.
Wagering: 7x
Minimal deposit: ₦1,000
Bonus valid for 30 days
Required odds: 1.5 or higher
OTHER PROMOTIONS AT LIONSBET
Lionsbet appear to have quite a lot of different offers for existing players, so apart from attracting new players they are obviously looking to make sure existing ones have a reason to stay. You will have things like stake refunds, accumulator bonuses, free bets and loyalty points – let's have a look into each one of them below.
Starting from 3 selections your accumulator bet will have a certain percentage winning boost. The more selections you add – the bigger is your potential bonus. For 6 selections you will get a 15% bonus, for 7 selections it will already be 20%. Each selection has to have odds of 1.20 or higher, that's the only condition here.
MISS BY ONE SELECTION AND STILL GET PAID
If you are looking to go big and place a 10+ selection accumulator bet, but missed it by just one selection – you will still get paid. In this case you will get 10% of what your total winnings should have been. The minimum bet amount should be ₦100.
You are going to get free bets for every ₦20,000 you stake within a single week. The free bet amount is ₦500 – it has to be placed on odds of 1.30 or higher and you have to do this within one week. Free bets are given out every Monday.
This is Lionsbet's loyalty program – you get points for every bet over ₦100. As you accumulate point over time you will be able to exchange them for Naira, which will be transferred straight to your balance.
Mastercard, Visa, Verve, Interswitch, Quickteller ATM, Paydirect, Scratch Card, Access Bank Plc, Citibank Nigeria Limited, Diamond Bank Plc, Ecobank Nigeria Plc, Enterprise Bank, Fidelity Bank Plc, First Bank of Nigeria Plc, First City Monument Bank Plc, First Inland Bank Plc, Guaranty Trust Bank Plc, Heritage Banking Company Ltd, Key Stone Bank, MainStreet Bank, Skye Bank Plc, Stanbic IBTC Bank Ltd, Standard Chartered Bank Nigeria Ltd, Sterling Bank Plc, Union Bank of Nigeria Plc, United Bank For Africa Plc, Unity Bank Plc, Wema Bank Plc, Zenith Bank
Lionsbet take mobile optimization seriously and you will see why. They have two different versions of their mobile website: a "modern" one, with all the newest features and an "old" one, which is a good solution for older phones or slower connections.
The main mobile version of Lionsbet gives you access to mostly all the same features as the PC website does. You can make deposits and request withdrawals in just a couple of taps. All your available bonuses and free bets can be seen in the account management section. Same applies to your bet history – you can review your settled bets and easily cashout the open ones when needed. Most static page elements will be cached by your browser, so navigating between pages will be quick and will not take up much of your traffic.
The old mobile version of Lionsbet, often referred to as "lite" is ideal for you if you have an older phone or a slow internet connection. Of course, this version will have significantly less features compared to the main mobile site, however it will still have most of the things you require on a daily basis. You will be able to place live and pre-match bets, view your bet history and cashout open bets. Making deposits and withdrawing your winnings on the old mobile version is also possible and will take no more than a couple of minutes.
LIONSBET DESKTOP SITE OVERVIEW
A functional and user-friendly interface design is usually a good sign when it comes to betting sites, as this will enable you to find exactly what you need in just several steps, markets and selections should be clearly visible and understandable while the betslip part should show all details relevant to your bet and additional options and/or features if applicable. Below are some examples of how Lionsbet's online sports betting section looks like.
In terms of design Lionsbet mostly stick with the accepted industry standards and have a layout, which is likely already familiar to most sports betting enthusiasts out there. When you first visit their website it should not take you a lot of time to get used to the navigation – you will be quickly able to find what you are looking for.
If you move over to the actual betting section and open up a game you will see several options of how markets can be displayed. You can have them displayed as a grid, a list or a combination of both divided into two columns. It is good to have multiple layout options because it will allow you to adapt the view to your screen – most betting sites have only two options, a list and a grid.
Live games also have an animated match tracker – it will show you all available statistics, the lineup (if available) and a full timeline of the game. The timeline feature is especially useful if you opened up a game halfway through, as you will be still able to see every action that happened in that game earlier along with exact timestamps.
LIONSBET AFFILIATE PROGRAM
Apart from sports betting, Lionsbet offers its players an additional way of making money. You can sign up with the affiliate program to promote Lionsbet as a betting brand and earn money together with them. Refer new players and earn a commission for every placed bet for as long as your players keep playing.
First of all, you will need to register an affiliate account with Lionsbet. In order to do so follow the link below and you will be taken to the affiliate website, where you will need to fill out and submit the registration form. Once submitted, it may take a couple of days for your account to be activated, but when that happens you will receive a notification.
Now you are all set, you can start promoting Lionsbet – log in with your affiliate account to get your tracking links. If you have a blog or perhaps even your own website, this would be a good place to start, as you can share your affiliate links with your readers and visitors. Alternatively, you can use social media as a platform to promote the brand among your friends and followers.
Finally, it is worth mentioning that Lionsbet is an original Nigerian bookmaker, who handles all payments in Naira. This means that whenever you accumulate enough commission to make a withdrawal – you can easily use all go-to Nigerian payment methods
FAQ | FREQUENTLY ASKED QUESTIONS
Yes, they are. Lionsbet hold a valid sports betting license issued by the Lagos State Lotteries Board, you can check their license yourself on the regulator's official website.
HOW TO REGISTER AT LIONSBET?
The registration process here is surprisingly quick – first of all, follow the registration link, which will take you to the Lionsbet website. Once you are there press the "Register" button and you will see the registration form. Here you will need to enter some basic personal information such as your name, email, phone number, date of birth and the state where you live. Once you complete and submit the form you will be good to go. You can sign in with your new credentials and start betting – there is no need to verify or confirm anything at this stage. We do still encourage you to update your profile page with your home address, as that will be required for you when you will need to request a withdrawal.
HOW TO CLAIM THE WELCOME BONUSES?
Welcome bonuses are given for your second and third deposits – not the first one. There aren't any specific requirements related to these bonuses apart from the minimum deposit amount. The minimum deposits for both bonuses is ₦1,000. Once you complete your deposit – the bonus will be automatically credited to your account.
WHAT IS THE MINIMUM DEPOSIT?
The minimum deposit is ₦50, which is a lot less than most other local betting sites.
WHAT IS THE MINIMUM WITHDRAWAL?
The minimum withdrawal you can request is ₦1,000.
You cannot cancel a bet, which has already been accepted, however you can cashout pre-match and live bets.
HOW TO CLOSE MY LIONSBET ACCOUNT?
If you feel like taking a break from sports betting and close your account you will need to have a chat with support – they will be able to assist you with this.